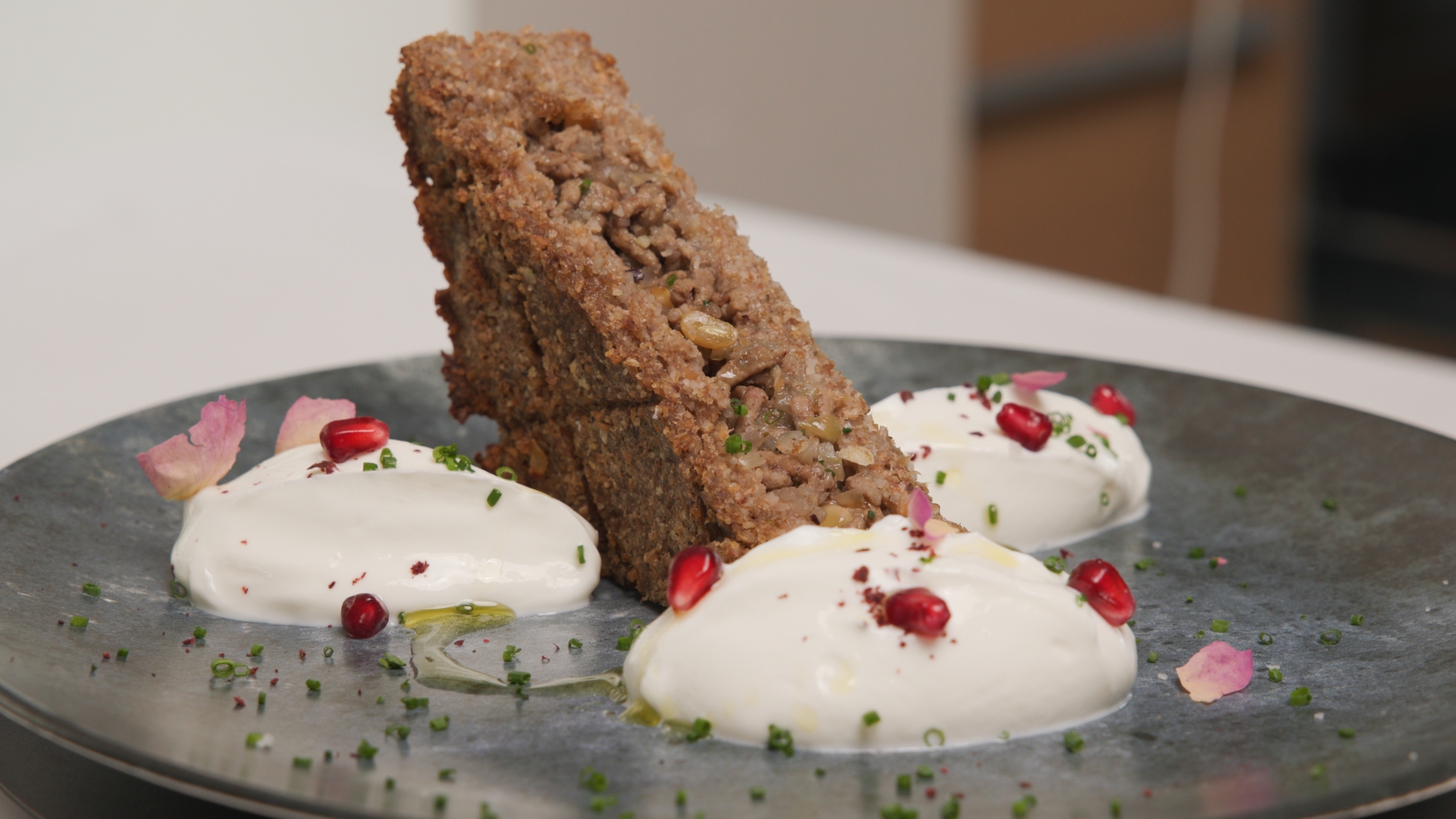 With the end of summer 2022, chef Sobhi from the food truck Le Beyrouthin will take you on a trip to Lebanon with his recipe for Baked Kebbé.
We suggest you accompany it with our Château Chauvin 2015.
You can download the full recipe.
We wish you a good appetite!